A Warm Welcome To The 'Balance in Life' Electronic Newsletter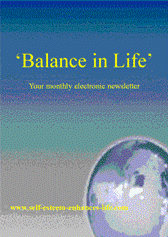 Hi, I'm Martin, and I'm very happy to be sharing a little more about life in this free monthly newsletter.
Life is very precious as we all know. And it is a noble aim to get the most out of it. Each month you will find new content here - not seen elsewhere first.
There will be a mixture of material to get our teeth into. To help move our lives along if we so wish. To think about life if that is what we want to do. Or to just ponder and wonder about life's rich tapestry, and what it has to offer us.
---
So what do we have in store this month in this edition of 'Balance in Life'?

So let us get started on this months edition . . .
---
Following on from the Lighter Note page on the website I thought I would provide just a few more quotes here each month.
Another chance to smile, to ponder, to think, to . . .
What is now proved was once only imagined. William Blake
When I arrive somewhere my small suitcase is almost invisible, going away again seems to need a lorry. Wols
Chaos often breeds life, when order breeds habit. Henry Adams
Most people enjoy the inferiority of their best friend. Earl of Chesterfield
Against stupidity the gods themselves struggle in vain. Friedrich von Schiller
Men are cruel, but Man is kind. Rabindranath Tagore
---
Each month I will look through my notebooks and find a little bit of prose. Often written in a few minutes, so please don't expect Wordsworth, but hopefully these entries will provide a little interlude in your day. A chance to think and ponder, to daydream or to visualize, to perhaps see things in a different light.
Must confess that I do like writing like this. Starting off with an idea and seeing the direction that the words take you along.
Happy reading
SMART Goal setting
Goal setting we are told should be SMART
at its best it will to us certainly impart
much encouragement and motivation for us to chart
our efforts in achieving our goals if we just play our part.

Specific is the first step in the SMART process
and if not done for our goal we need to confess
that we should learn from others and need not guess
why we want our goal - that we should be happy to profess.

Measurable comes next and it is so important
that progress monitoring at our peril leave out or be absent
from the process in place for our goal to be pertinent
and for this step we would do well not to be flippant.

Next comes Attainable out of the SMART box
for it we don't see it happening we will receive some knocks
along the way in altering belief in ourselves, and its aim unlocks
in us new potential and fulfilment which will remove the last blocks.

Realistic is the next name in the game
to achieve our goal we should exclaim
that we can, yes we can, let them be the words we proclaim
to ourselves and others, and our goal we will happily claim.

In a Timely manner and in no haste
the SMART process by now we will have in full embrace
its virtues now clear for us to see and not waste
put to good use, our goal achieved our efforts well placed.

So back to SMART once more we can go
our prize we will happily bestow
this whole process we will never outgrow
goal achieved, happiness reigns, and we shout 'SMART is our motto'.

Why not visit What are SMART goals? to look at other information on the SMART goal setting process and how we can benefit from its use.
---
You may have noticed some new red links appearing on some of the web pages.Clicking through these links will offer you opportunities to have a say (AND a page on the website). These subjects will be expanding in the coming months.
This is your chance to have a real say and contribute your thoughts, your feelings for the benefit of all visitors. Get your thinking caps on and help another visitor along the way.
The following gives the first of the 'red links' I have created for you. Enjoy playing YOUR part in assisting others in this way
YOUR favorite self development book
Feel free to offer your own thoughts and ideas - please just keep them focused on the subject of the page (there will be several more on different areas of topical interest in due course). Or see what others have shared and add comments to their input.
I will keep you up to date with this exciting initiative as the months go by.
Have your say and your presence on the Internet - YOUR very own web page. This is your chance.
---
Sister websites
I will continue to add focused content and expand the www.self-esteem-enhances-life.com website but I will also be building my other websites, too.
My second website is www.successful-decision-making.com This is will be all about making decisions and to help you in making the right decisions for you.
I will also be opening this website up to you the visitor. Look out for the 'red links' - where you can contribute 'on each particular topic' from your own life, from your own experience, and share with others. Or see what others have shared and add comments to their input. Get those keyboards active and help another visitor along the way.
---
My third website is www.guide-to-managing-change.com This, as the name implies, will help provide the background support and assistance to help us all to be able to embrace change in our lives - rather than shying away from change as it is all to tempting and easy to do.
Let us share this journey together. I'm certainly very interested in where we can all take this into the future. It will be interesting to look back in a few years and see where we have all come, what we have learned and experienced.
---
My aim with these three websites
www.self-esteem-enhances-life.com
www.successful-decision-making.com
www.guide-to-managing-change.com
is to provide lots of original and focused content for you the visitor. With the opportunity for visitor feedback, comment and contribution. To link the websites where they overlap. To provide well balanced and focused information on these important aspects of the life we all lead.
They will help provide a one-stop information and inspiration center to help support and assist us all through life. And help us all get the most out of our lives.
Be a part of this exciting adventure - here and now!
---
What do you think? Let me know by sending me your feedback using this link.
---
Recent developments on www.self-esteem-enhances-life.com
If you look on the SiteMap page you will see a number of recent page additions.
It has been another productive month.
So now there are further pages in the several sections of the website. If I may just point out the following examples:
Emotions
What are SMART goals?
What are specific goals?
What are measurable goals?
What are attainable goals?
What are realistic goals?
What are timely goals?

They have kept my creative juices flowing and I'm happy that I have captured something of how I feel about these subjects. Again they were challenging but I'm happy with the results. I hope you enjoy reading them.
My next pages will be providing further content for various other sections of the website.
If you'd like to provide any feedback or comments please use my Contact Me page.
RSS feed
To get the latest website developments to your screen please subscribe to my RSS feed. You can either paste this address into your RSS reader
https://www.self-esteem-enhances-life.com/Self-Esteem.xml
OR
on my Home Page please click on the RSS button, top left of the page, and follow the instructions.
---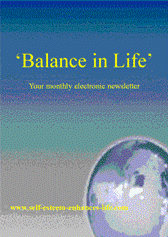 As you know this is free to your email box at the beginning of each month. If this is not your own copy then please follow this link to sign up for your very own copy
---
Each month there will be an article, with fresh content, that goes into a subject in a little more detail. Perhaps give a different stance. Perhaps provide food for thought. Perhaps . . .
This month more of a thought provoking theme.
What do we really need in life . . . ?
What do we really need in life? Yes, we need food and water, shelter and warmth, friendship and companionship and all the rest of life's essentials. But to live our life in the way and manner we should - what do we need?
Do we need a car? Do we need a big house? Do we need lots of money in the bank? Do we need fame and fortune? Do we need stocks and shares? Do we need our ipod and Sky TV?
What will really get us through life? Given the essentials, we also need something that is well thought out and well prepared. Something that is well cared for, and flexible but consistent. Something that supports and nurtures us. Something that we can really believe in. Something that we can be proud of. Something that we can follow - through thick and thin. Something that we know will get us through the hard times as well as the easy times.
And the answer is - a value system for life.
Now did you think that was what I was coming to - honest now!
What will our own value system give us? And the important thing is what it gives us - not our neighbour or best friend, but us.
An advantage in most situations
An appreciation of life and its finer qualities
An assessment of how we should act
An estimation of how we should live
Guidance on how we should think
A quality to life that would otherwise be missing
A feeling of worth in life that can be unshakeable
What will our system include? And this must be down to us. What we have learned over the years. What we have experienced over the years.
This will give us pointers, ideas, thoughts, direction. Clarity is needed to develop this further into a working model - tried and tested in the cauldron of life.
Perhaps it really gives us a summation of who we are and what we stand for. An expression of what makes us tick. A view of our life from the inside out. In essence:
A foundation on which to base our life
A statement of our intent
The elements of life that have touched us and left their mark
A creed or doctrine without their rough edges
Something that can be lived by, but bypassed or overruled should the 'real' need arise?
And how should we live?
The crux of our problem - how should we live our life?
With honor and honesty?
With integrity and high standards?
With morals and good ethics?
With rules and principles?
With decisive decisions but easy going judgments?
With determination and resolve?
With respect and awareness?
With acceptance and consciousness?
We each must come to our own way. We must each come with our own set of guidelines. Our own set of principles. Our own yardstick for good behavior. Our own rules for dealing with people and things.
And it needs to be flexible and changeable - just as we need to be.
That's the end of the main article
To read more visit my values page to get further information on values and what they mean to us in life.
Hope you enjoyed it and found it beneficial. Martin
What do you think? Let me know by sending me your feedback using this link.
---
Have you ever wanted your own business? But no previous experience . . . Have you every wanted your own website? But no previous experience . . .
If you have the desire, the will to do your own thing then help is at hand.
Think you can, you can.
Think I don't know - then you could . . .
Find out about how YOU could do this for yourself with Site Build It!.
Or, to find out how I learned about this and started putting it into practice
Yes, you can do this.
You can build your own website.
You can realize your own dreams.
You can fulfill your dreams.
Any questions about SBI!?
---
If you'd like to contact me please use the following link: Contact Me page
---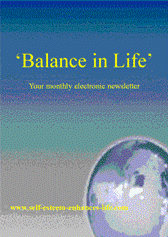 So, that is all for this month - doesn't time fly! Again it has been a pleasure spending time with you. I look forward to meeting up with you next month, at the beginning of the April 2009.

May I just wish you all every success and hope that you find enjoyment, satisfaction and fulfillment in your life in the coming years.

All best from England, Martin






Copyright© 2008-2009. Self-Esteem-Enhances-Life.com. All Rights Reserved.

---